ENGINEERED FOR SUPERIOR PERFORMANCE
TRIPLE SEAL™ Valve System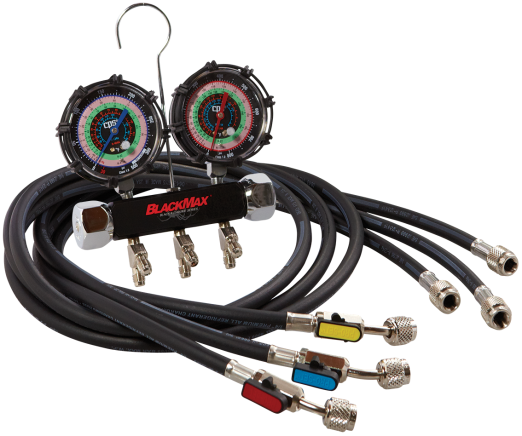 BLACK & CHROME™
Manifold Set
MBH4P5EZ
BLACKMAX® Black and Chrome™ Triple Seal™ Series manifolds from CPS are designed for HVAC/R technicians who require premium performance, ease-of-use, high quality materials and attractive design in a 2 valve manifold. The MBH4P5EZ manifold has all these qualities plus a long list of innovative features that benefit technicians.
Key Features
Solid machined aluminum body for dependable, long life
5 ft (1.5m) high quality ball valve barrier hoses with blow-off grooves to prevent back spray
Piston type valves with a 15 micron vacuum rating
Innovative three Neoprene™ o-ring construction for superior performance
Large, easy-view 3-1/8" gauges with best in class 1.0 accuracy
R22/134A/404A/410A refrigerant ready
Designed and manufactured in USA with US and globally sourced components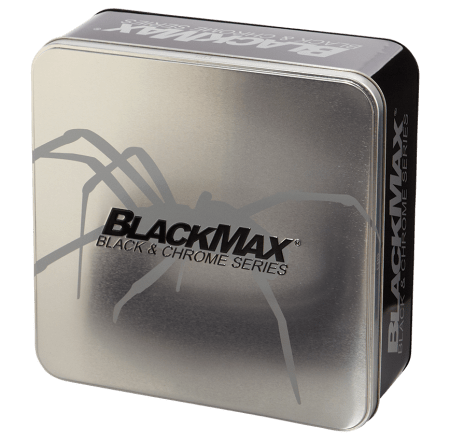 ENGINEERED FOR SUPERIOR PERFORMANCE
TRIPLE SEAL™ Valve System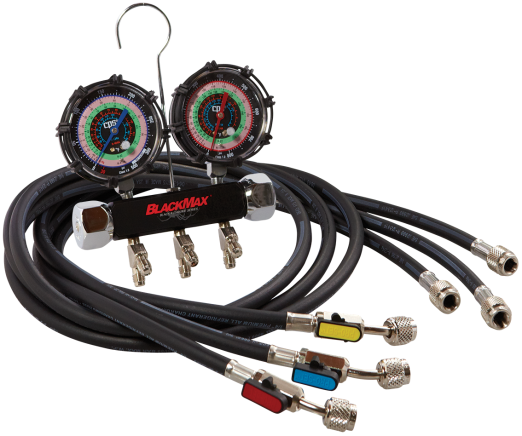 BLACK & CHROME™
Manifold Set
MBH4P5EZ
The MBH4P5EZ provides ultimate reliability and unsurpassed surge protector for expensive residential electrical equipment, and offers HVAC/R technicians a way to earn additional revenue.
Learn more…
Solid machined aluminum body for dependable, long life.
5 ft (1.5m) high quality ball valve barrier hoses with blow-off grooves to prevent back spray

Piston type valves with a 15 micron vacuum rating
Innovative three Neoprene™ o-ring construction for superior performance
Large, easy-view 3-1/8" gauges with best in class 1.0 accuracy
R22/134A/404A/410A refrigerant ready
Designed and manufactured in USA with US and globally sourced components